Thrilled With The Opportunity To Support Northview Public Schools
Hulst Jepsen Physical Therapy is a Grand Rapids based, locally owned, independent physical therapy practice that was founded 17 years ago. Hulst Jepsen Physical Therapy currently has 13 locations, over 40 physical therapists and over 100 employees. Despite hardships for many of our competitors, we are blessed to continue to grow and remain locally owned. With our growth, we take pride in being locally owned and providing convenient locations with personalized care.
Given our patient-focused philosophy of care and local ownership, it has been natural for us to extend our care into the communities that surround our clinics. Each year our staff reaches out to partner with senior centers, youth sports teams, schools, churches, and various West Michigan organizations to provide expertise and leadership in injury prevention and health promotion. We take pride in being part of our local communities where our clinics are located.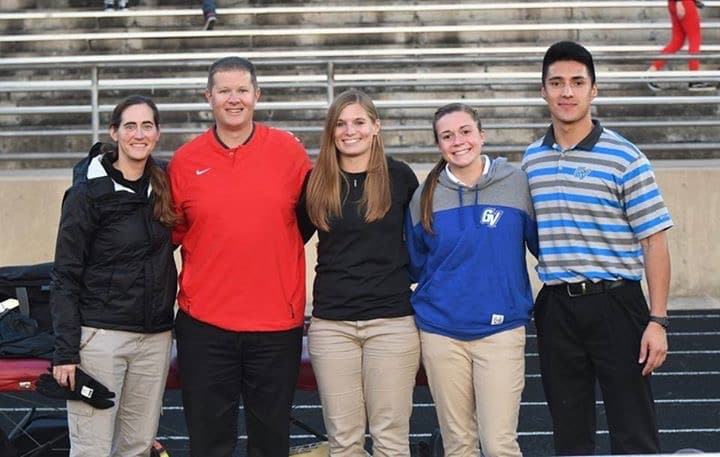 Our Northeast office has been a neighbor with Northview Public Schools for the past 13 years. Throughout these years we have treated numerous athletes and family members and, as a result, developed many great relationships. We have previously sponsored the Wildcat football, boys soccer, and girls basketball teams to show our support for Northview athletics. Hulst Jepsen Physical Therapy has provided Northview Public Schools with the ImPACT concussion management testing for all of their athletes. We have also been honored to support Northview Public Schools beyond athletics by sponsoring the Northview Education Foundation Golf Outing and supporting the Northview Performing Arts bulletin and Yearbook. With all of our history with Northview Public Schools and its community, we feel we have a strong connection and have formalized a relationship so that Hulst Jepsen Physical Therapy can proudly declare "We are Northview!"
We are thrilled to announce that we have recently partnered with Northview Public Schools to provide the high school athletic department with an additional certified athletic trainer. We are excited to have Taylor VanPutten join our Hulst Jepsen Physical Therapy team as a certified athletic trainer at Northview Public Schools and to continue to help us serve Northview Public Schools and the Northview community. We are looking forward to providing additional support for long standing certified athletic trainer Jesse Brinks as the school district and athletic demands continue to grow. We consider ourselves to be a trusted neighbor that has been there for more than a decade providing specialized physical therapy to our community and we are excited to continue to serve the community for years to come. We look forward to continuing to grow our relationship with Northview Public Schools and the rest of West Michigan through our many locations. If you are interested in learning more about our Northeast office visit their page here or feel free to stop in anytime to meet our staff.