OCS Certifications help HJPT to provide the best care possible!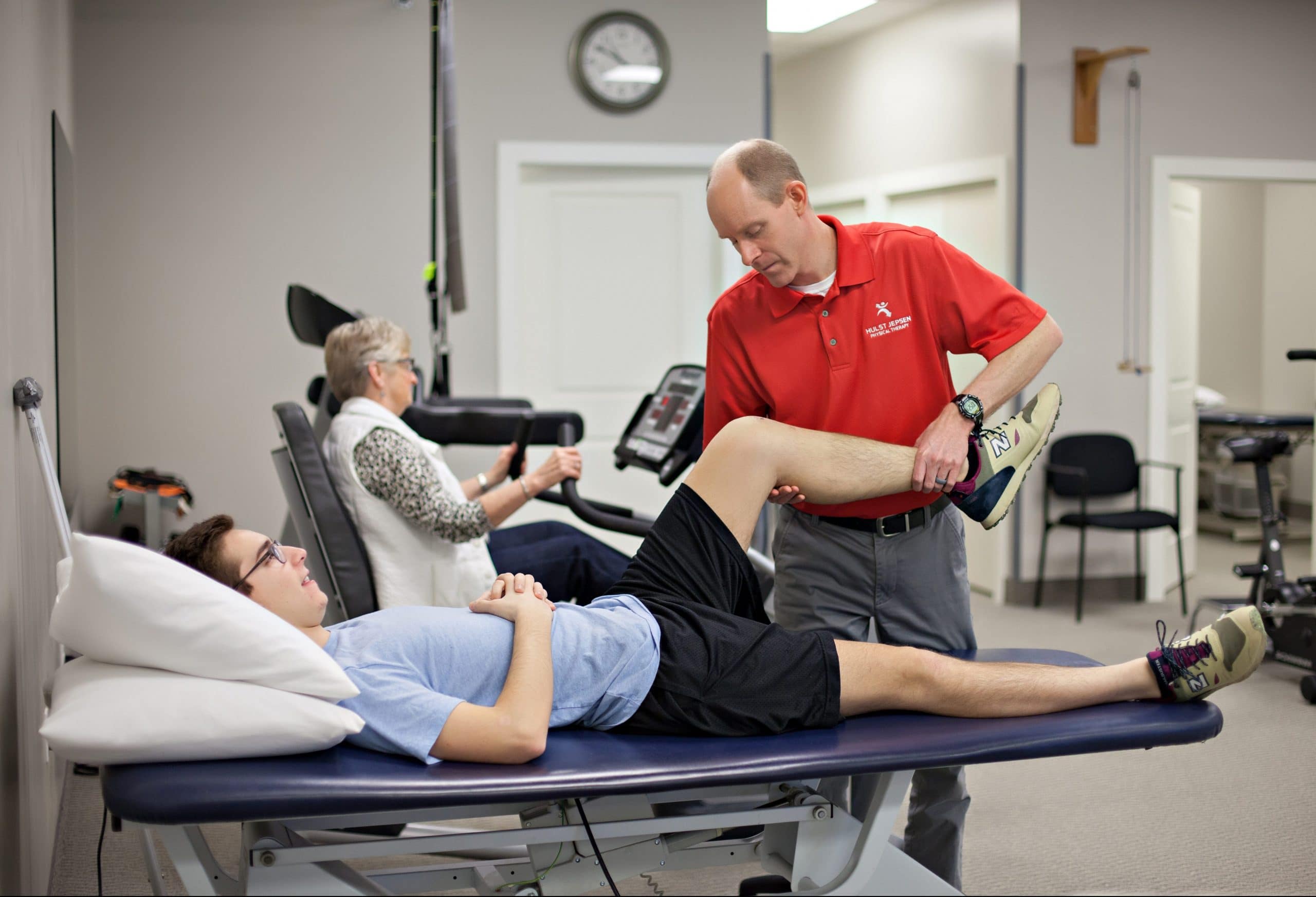 Hulst Jepsen Physical Therapy is proud to announce that six of our physical therapists have recently passed the Orthopedic Clinical Specialist (OCS) examination.
What is an Orthopedic Clinical Specialist?

The specialist certification program was created by the American Physical Therapy Association to provide recognition for physical therapists with advanced experience, skills, and clinical knowledge in the orthopedic setting.  Applicants need to have either completed 2,000 hours of patient care in an orthopedic setting or an accredited orthopedic clinical residency in order to qualify to take the examination. Once applicants are approved to take the examination, they go through a rigorous studying process to prepare for the test.
The OCS examination tests the applicant's knowledge on all relevant areas of physical therapy practice including practice expectations, professional responsibility, and knowledge areas and procedures.  Physical therapists who pass the OCS examination can then market themselves as Board-Certified Clinical Specialists.  The OCS certification is awarded for a period of 10 years.  During that time, the Orthopedic Clinical Specialist must submit periodic evidence of continued learning to keep their certification active.  Congratulations to all six of our physical therapists on this great achievement!
You're probably wondering why we are so excited to share this news with you, right?
Because it directly affects you, our clients, our community members, and our friends! At HJPT we are 110% committed to excellence and having clinicians with OCS certifications helps us provide top notch therapy! We now boast 10 total clinicians with this certification, which means a quarter of our staff now has a board recognized specialty. As a company, we are driven toward personal growth through continuing education, advanced certifications and specialty development.
For you, the consumer, working with an OCS certified clinician means you can have faith that your therapist has an even deeper understanding of surgery and rehabilitation processes. This in turn allows for more individualized care, with better outcomes and less time and cost to the patient. Preparing for this advanced certification is time consuming, so during the preparation process, the clinicians further develop their problem solving and clinical reasoning skills.
But, how do these clinical reasoning skills apply directly to the consumer?
(Great question!) OCS certified clinicians have developed the ability to problem solve through more difficult cases. For example, two people with the same diagnosis can present very differently, and with this deeper understanding, the therapists are able to make the educated decisions about care and treatment sooner! (to help get you healthy and back to your day to day activities!)
Congratulations to the newest OCS certified clinicians for a job well done. Want to find out more? Check out our Facebook page or our website to learn more about all of our different specialties at our 15 locations.