Join HJPT in the community!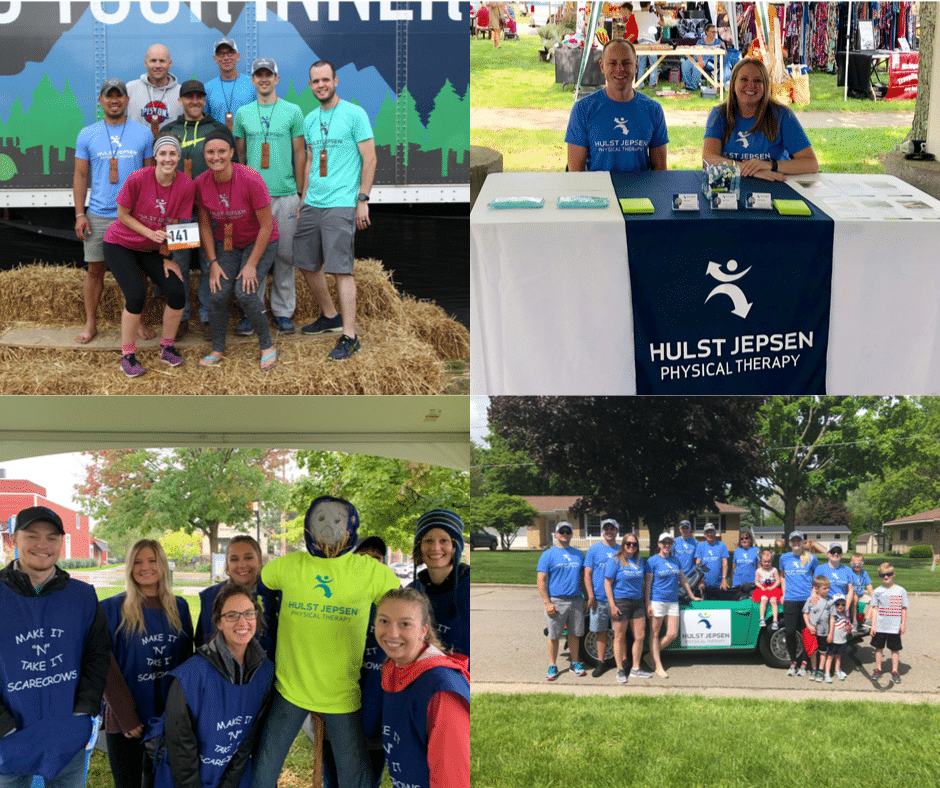 Almost daily I hear a patient say something to the effect of "You guys are popping up on every corner!" And I'm happy to say it's true! We have been blessed with significant growth here at Hulst Jepsen Physical Therapy, and if you've been keeping up with us over the past years, you've seen the number of clinics steadily increase.  What started as one location back in 2000 has now grown to 15 locations in 2019, and we couldn't be more grateful.
Fifteen locations in fifteen different communities around the greater Grand Rapids area = fifteen opportunities to positively impact those communities! Did you know that most of our staff live in the same community that his or her clinic is based out of? This is intentional, especially as we grow! Who can better relate to and understand the specific needs of a community than someone that lives within it? And what better way to invest fully into our patients than to engage with them at church, school, or the nearest mom and pop shop. (If you want to read about this in more detail, check out our blog titled "Why We Love to Live in the Communities Where We Work", where Shawn does a fantastic job of describing this fully)
We strive to continue growing our presence within each of these communities by living and exemplifying our core values, which we lovingly refer to as the Hulst Jepsen Dozen:
Live God-centered
Love People & Build Relationships
Create Remarkable Experiences Through Exceptional Service
Promote Growth & Embrace Change
Be Generous
Pursue Excellence
Be Efficient
Act with Honesty & Integrity
Stay Humble
Utilize Strengths & Passions
Encourage Autonomy, Innovation & Creativity
Be Transparent
Of course, we want to demonstrate these core values through our innovative, evidence-based, manually-focused PT services, but also through our everyday interactions in and out of the clinic. We recognize that true growth happens when we address the body, mind, AND spirit together. And what better way to address all different kinds of needs? Community Events, of course!
We love to bike. We love to play games. We love to learn. We love pizza. You name it, and we (probably) have someone that loves it as well! Many of our events are born out of what we love… and, ultimately, that includes spending time with you!
 Need a running buddy? Some information on essential oils or CBD? A new yoga pose? Check out our Facebook page and website to see if we have an upcoming event that fits your need.
And, finally, if you are already feeling fall festive with your pumpkin spice latte in hand (or even if you are not), get pumped for our HJPT Trunk or Treat on Monday, October 28. Our aim is to serve our Kentwood community (and surrounding areas) with a fun and safe place to enjoy free food, candy, games and laughs.
We can't wait to see you "out and about"!