Hulst Jepsen Physical Therapy Recycles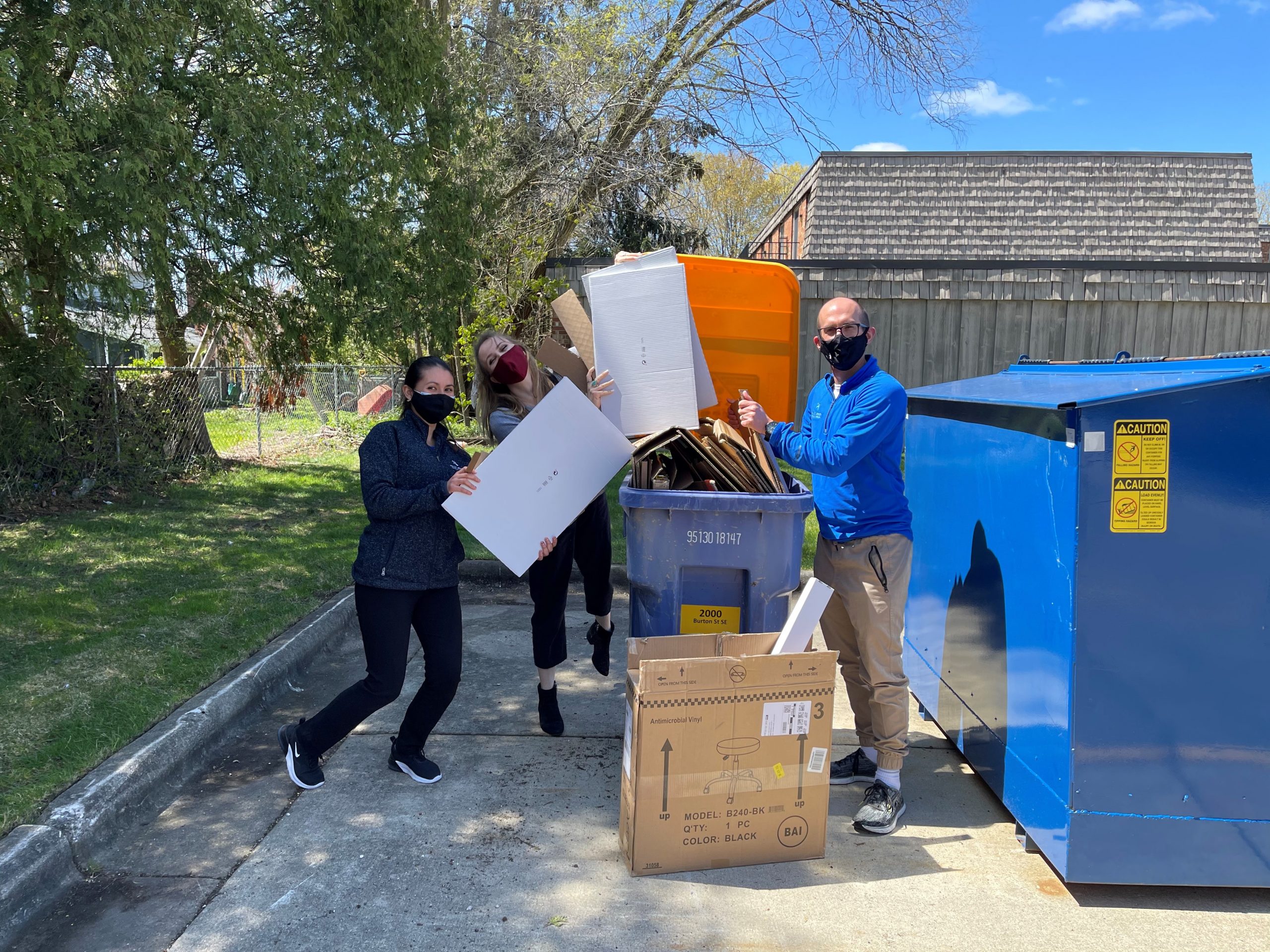 Hulst Jepsen Physical Therapy Recycles
In honor of America Recycles Day, let's take a look at ways Hulst Jepsen Physical Therapy is trying to offset our environmental impact. When I started working here almost 6 years ago, I was in awe of the amount of waste containing recyclable materials we were throwing away at one clinic alone. Recycling and sustainability measures have always been important to me as I want to preserve our planet for years to come. So, I immediately asked my boss about creating a recycle bin for all recyclable materials, and from there it grew! Our marketing team loved my idea and began Hulst Jepsen's Sustainability Team, which continues to work on ways the company can decrease our environmental footprint. I can proudly say all of our locations have a part in our recycling and sustainability efforts. These sustainability efforts include recycling bins in our clinics, recycling used ink cartilages, taking shredded paper products to PaperGators to support local schools, compost bins, and recycling K-cups just to name a few.
What is America Recycle Day?
America Recycles Day is the only nationally recognized day and community-driven awareness event dedicated to promoting and celebrating recycling in the United States and encouraging Americans to recycle and buy recycled products. (1) The holiday was started in 1997 and the goal is to educate and encourage individuals to be more mindful of what they consume as well as where and how to recycle properly.
Why Recycle?
Have you ever thought about how long it takes for your waste to decompose? Probably not, and that's okay because neither did I until I started researching. For staters around 5 million plastic bottles are thrown away in the US every hour, adding up to 35 billion plastic bottles per year. These bottles are estimated to take up to 1,000 years to decompose. (2) I don't know about you, but that speaks volumes to the importance of using a reusable water bottle to take to work or physical therapy!
Although reusable grocery bags have become more popular within the last few years (check out our graduation gifts 😉), did you know plastic bags can take up to 1,000 years to decompose in a landfill? No wonder more and more are showing up in our oceans and lakes, but there is an easy solution! Although they cannot be placed in a roadside recycling bin, Meijer, Target, and Walmart have bins at the front of their stores you can place your used bags in prior to shopping. The Environmental Protection Agency estimates that around 75% of all waste is recyclable.
How do I recycle?
Many waste companies also have an option for roadside recycling (for a small fee), but if that is not something that works for you, no worries. Keep America Beautiful website allows you to search using your zip code to locate local recycle centers. The extra few minutes it takes to wash out a can, bottle, or plastic container can save years within a landfill.
The current national recycling rate is 34% and has continued to increase in the last 30 years. I challenge you this November to take the American Recycles Day Pledge, to learn more about recycling and how you can be a part of our world's sustainability efforts! https://kab.org/programs/ard/pledge/
(1): https://kab.org/programs/ard/
(2): www.rts.com