Hulst Jepsen Physical Therapy Opens New Pelvic Rehabilitation Center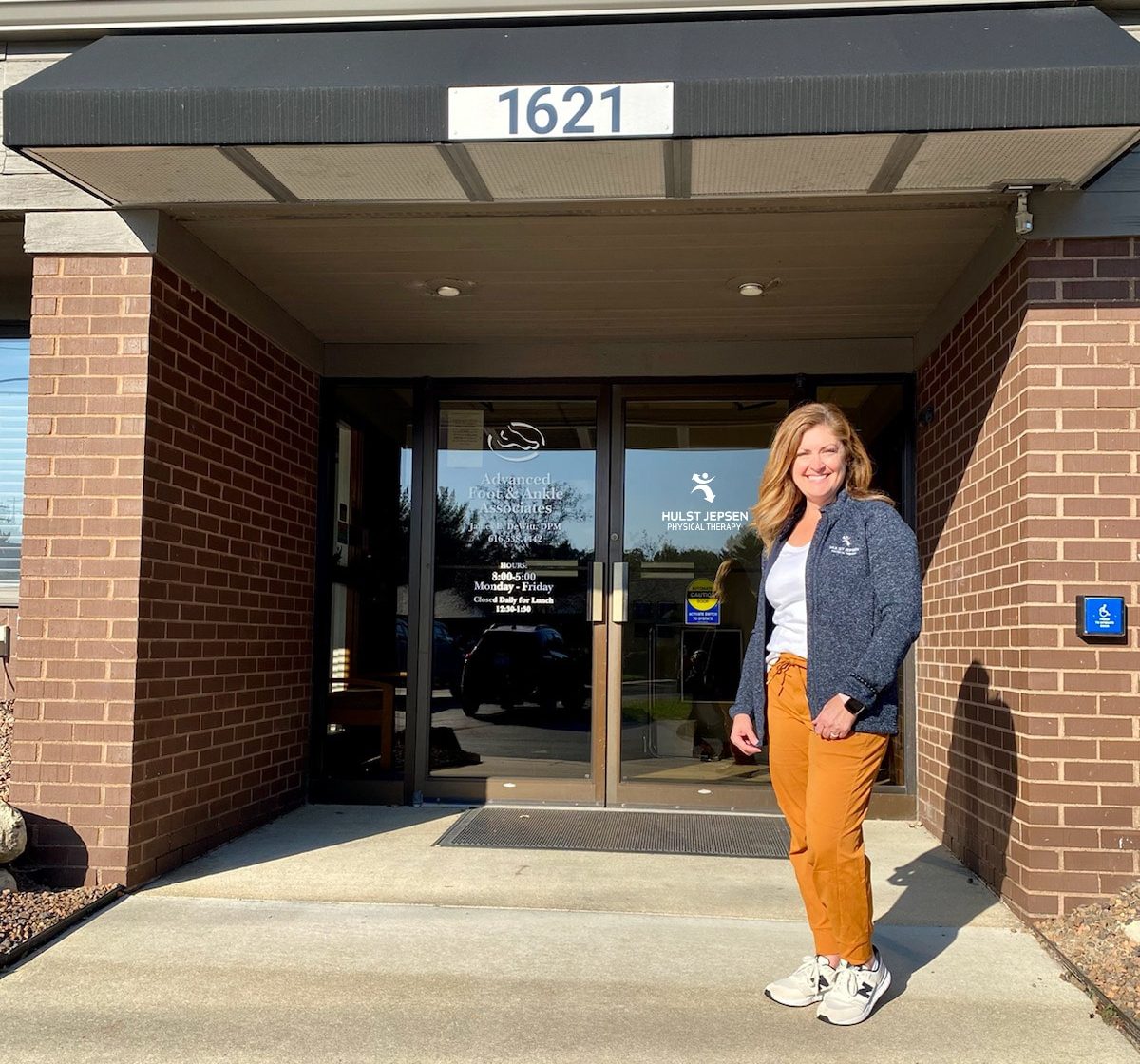 We're excited to announce that we opened a second Pelvic Rehabilitation Center on October 5, 2021. Our new clinic is located at 1621 44th Street SW, Suite 300, Wyoming, Michigan. This clinic is right down the road from our traditional clinic in Wyoming and marks 19 convenient locations for Hulst Jepsen Physical Therapy in the Greater Grand Rapids area. We continue to be the leading 100% locally-owned physical therapy company in West Michigan and are so excited about this expansion!
The Pelvic Rehabilitation Center in Wyoming offers a calm and healing environment specializing in a variety of women's health issues. These include – pelvic floor dysfunction, complex pelvic pain issues, bowel and bladder issues, incontinence, urinary frequency, pregnancy-related pain, and postpartum care.
Center manager and physical therapist, Stephanie Smit, brings with her 20 years of experience as a physical therapist. She began specializing in women's pelvic health conditions in 2008. She is excited to continue to pursue her passion by opening and managing this Pelvic Rehabilitation Center to serve Wyoming and the surrounding communities.
"I am grateful to be part of a company that recognizes the need for a clinic that will focus on pelvic rehabilitation. This is a growing area of physical therapy and I am honored to be able to offer a healing environment that is private and calm. I am excited to continue to help women manage their pelvic floor symptoms and help them return to full function without limitations," said Smit.
Katie Blank, DPT, will be joining Smit at this new clinic. She is certified in pelvic floor rehabilitation through the Herman and Wallace Pelvic Floor Institute and has a passion for educating and empowering her patients. She is excited to continue to increase awareness around the importance of pelvic floor physical therapy and is looking forward to helping more individuals in Wyoming and neighboring communities.
"I love what I do because I get to help women take control of their health every single day. There is nothing better than explaining to patients that what they are experiencing can be treated and their symptoms can improve. I cannot wait to continue to spread the word about pelvic floor physical therapy and help more women feel empowered," said Blank.
Do you have pelvic pain but are not sure how to manage it? Call 616-256-8661 to schedule your FREE consultation today and learn how physical therapy could help you. For more information, please visit any of our Hulst Jepsen Physical Therapy locations or check out our website at www.hjphysicaltherapy.com.