WE'RE RE-OPENING!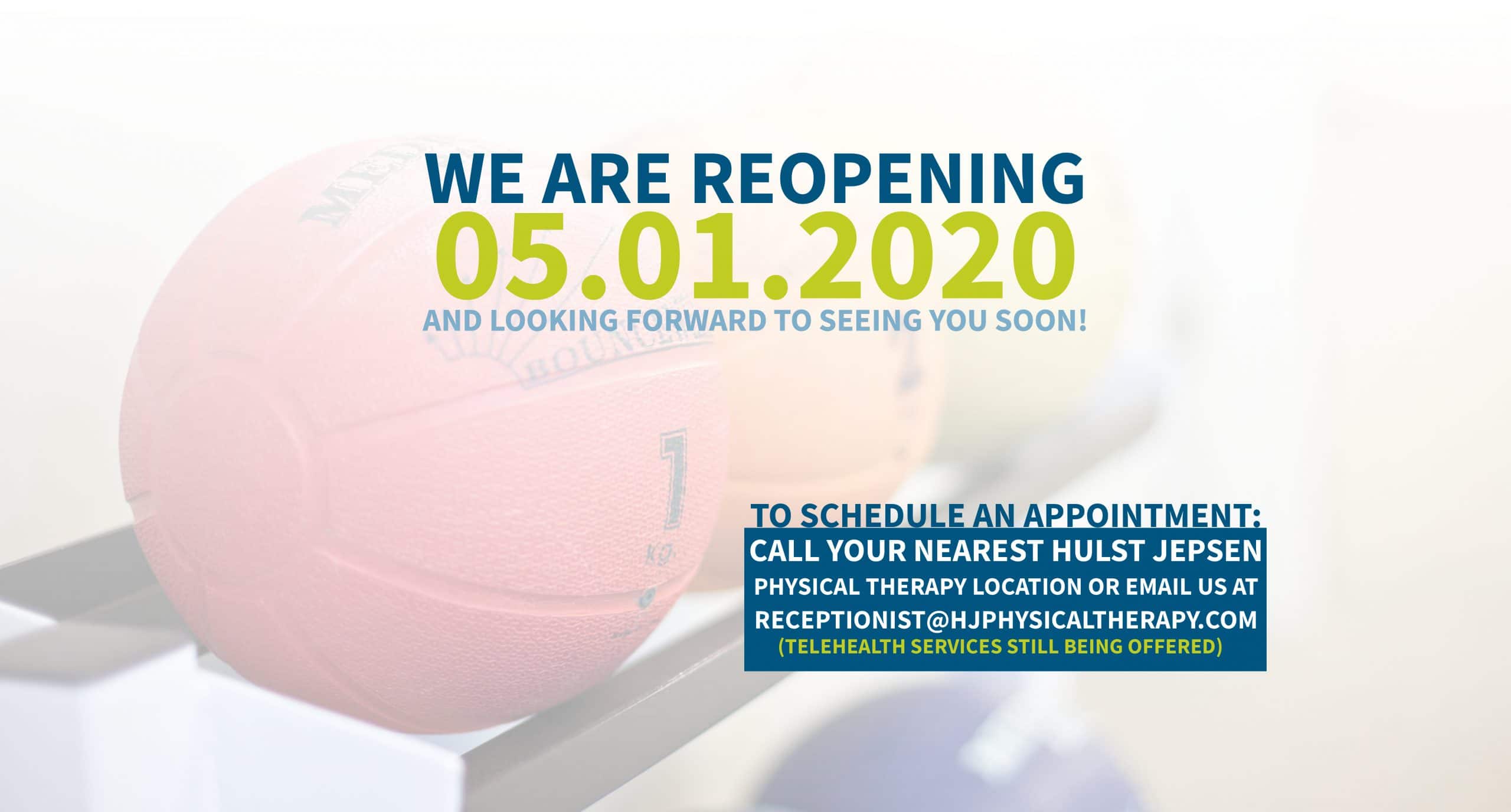 The global and rapid spread of COVID-19 across the state of Michigan resulted in the closing of our 15 local clinics on March 25th like many other businesses in the area. At this time, the company's ownership has made the decision to re-open each of the locations to the public beginning on May 1st. With appropriate measures being taken by both staff and patients to maintain safe practices, our team feels it is time to safely serve our community.
Each office will be requiring masks/face coverings for both patients and staff and will be used upon entry and duration of visits. Hand-washing, temperature checks, and screening questions will also be done at the time of arrival. Clinic locations will be taking frequent and thorough disinfecting measures as well as limiting capacity. We request that you bring minimal visitors into the clinic unless the patient is under 16 years of age and/or requires a guardian. Social distancing standards will also be maintained within the clinic.
In the meantime, we have successfully launched Telehealth services for both new and current physical therapy patients. Although this may "look" different than an on-site clinical evaluation or treatment, the quality remains the same. Telehealth services use one-on-one virtual meetings from the comfort of your home to examine a patient in real time by asking and answering patient questions, assessing movement and providing patients with exercises and stretches to help treat the pain. You may also be coached through self-treatment soft tissue techniques using common items that can be found around your own home, like a tennis ball or rolling pin. Telehealth will remain a specialty for our company beyond the stay at home orders to allow our patients to receive therapy services from the convenience of their home or while they travel.
Telehealth services will also provide access to those that need care but are at a high risk of infection during regular flu seasons as well as the down trending of COVID-19. If you feel it is unsafe for you to leave your home, we are more than happy to help you get set up for a virtual appointment so that we can continue to address your musculoskeletal limitations. In an effort to continue to provide the highest quality therapy services, the Telehealth services are intended to help treat aches, pains, strains, sprains, arthritis and degenerative conditions, post-operative conditions and other diagnoses.
If you are seeking out physical therapy services, let Hulst Jepsen Physical Therapy, your largest 100% locally owned physical therapy company, help you. To schedule an appointment at your local clinic, please leave a voicemail at that clinic's main phone line or email receptionist@hyphysicaltherapy.com. We will be in touch with you as soon as possible to assist you in scheduling at your earliest convenience.