Tech to Physical Therapist Journey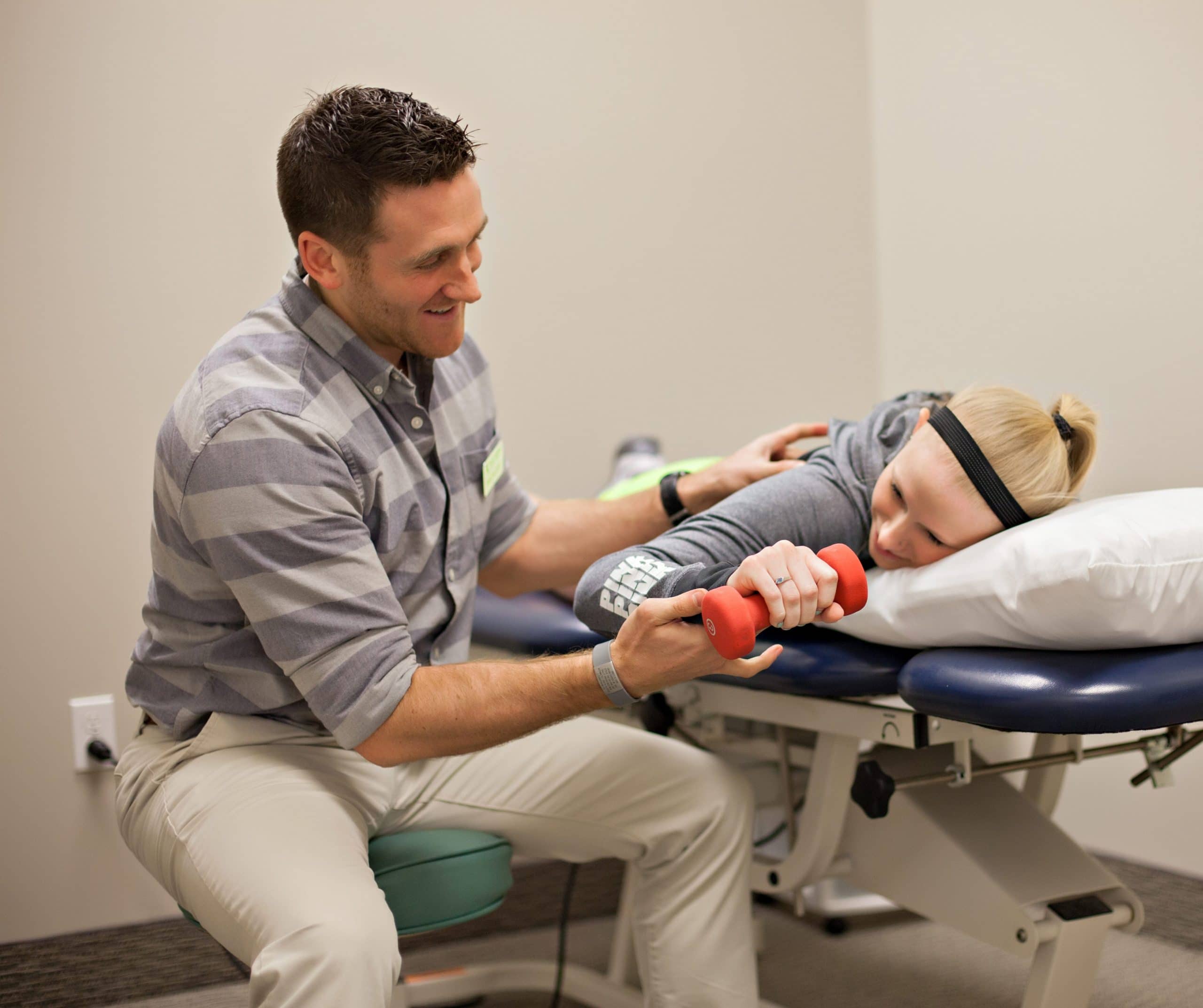 Just a tech. That was my expectation when starting my part-time job after graduating with my bachelor's degree in my pursuit of physical therapy school. Little did I know, Hulst Jepsen Physical Therapy would have a company culture that would make me stick around for my entire journey as a physical therapist.
Like most of our physical therapy technicians at Hulst Jepsen Physical Therapy, I sought experience to advance my application for a very competitive physical therapy school admissions process. What I received in return for my time at Hulst Jepsen was far more. At that time, our company was just five clinics and growing. The center manager and a physical therapist at the Greenville clinic, Jen Kornowski, and the team there welcomed me in with open arms. Within the first few months of my time interacting with the Greenville crew, the billing staff, and the owners of the company, I knew this place had more to offer than "padding" my resume.
There was a peculiar warmth to each interaction, a kindness that had roots in something greater. I observed as the providers at Greenville carried this calling to their patients. I experienced owners genuinely interested in knowing me. I discovered human resource staff that took time to get curious about my journey to PT school. It struck me that even as a technician, I was a pivotal piece of the team, from top to bottom. I was eager to be a part of something greater than myself and greater than I anticipated as just working as a tech.
My time closed as a physical therapy technician and I went on to physical therapy school. The small, local company's reputation preceded me upon my time at Grand Valley State University's PT program. I discovered how the warmth I experienced firsthand had ripple effects throughout the healthcare community. I began to be proud to say I had the opportunity to work for Hulst Jepsen Physical Therapy. In 2014, now 8 locations strong, Hulst Jepsen Physical Therapy welcomed me back as a newly licensed physical therapist. Honored by the opportunity to jump back into the company that gave me my start in the healthcare industry, I was eager to observe how the culture changed over the past three years during my absence.
I was wrong. Although significant change occurred in the company, I was delighted to discover the culture had not changed. I walked into the first Christmas party that year to greetings as if I had never left. Men and women were enthusiastically interested in me as a part of the greater story that Hulst Jepsen Physical Therapy is writing in the West Michigan community. That was and still is the company I remembered from my beginning days as a technician.
Now in 2021, nearly 4x the number of convenient Hulst Jepsen Physical Therapy locations than when I started, and I am still feeling blessed to be a part of advancing the greater journey of showing our West Michigan community this kind of warmth.