Supporting Locally-Owned Businesses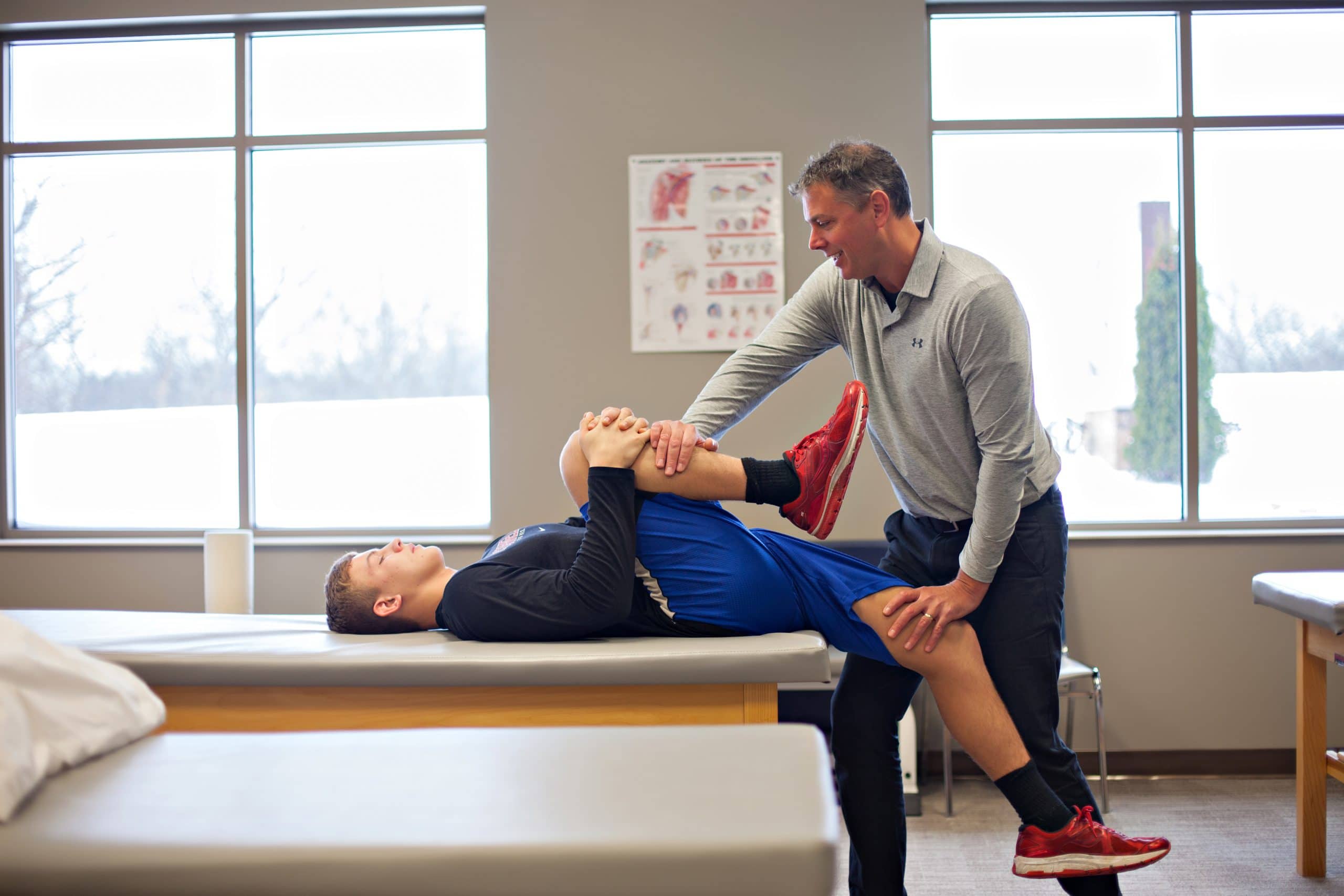 Remaining 100% locally-owned is a rarity in the world of Physical Therapy practices. Historically, if a physical therapist starts a private practice the trend is to grow it and then sell to a national corporation, making bank and trotting off into the sunset. This is exactly what has occurred with most of our competitors here in Grand Rapids over the last five years. They have sold all, or a majority of their practices (some have sold a controlling interest of 70%) to the likes of US Physical Therapy (USPh) out of Houston, Texas, and Ivy Rehab out of New York. Practices who have sold that 70% majority are still claiming to be locally-owned – and well, that's a 30% true statement.
We have felt led down a different path here at Hulst Jepsen Physical Therapy and there is a story behind it.
I (Tom Hulst) worked for the largest, most successful, locally-owned Physical Therapy practice here in Grand Rapids in the early 1990's – Professional Physical Therapy Services (PPTS). We had 10 locations and over 100 employees and had no other competitors close to our size or patient volume. Being born and raised in West Michigan, I loved working for this locally-owned group.
In 1994 the owners decided to sell to NovaCare, a national corporation out of Philadelphia. I felt blind-sided as I felt I had given my heart and soul to PPTS. I realized quickly I didn't like working for a large corporation. I was surprised how difficult it was to even get a simple request approved with the layers of bureaucracy that existed and felt the business I worked for really didn't care about my local community of West Michigan. So, in 1996 I left to join a small locally-owned group that had broken off from PPTS.
In 2000, I was fired from that group as there were things in how that practice was run that I consistently had issues with. My boss was well aware of my discontent and firing me was the right move. This firing was also the thing that pushed me toward what I believe now was my true calling – starting and leading my own business (with the help of John Jepsen and all of our other awesome leaders).
Fast-forward to today and amazingly from those humble beginnings of that "one man fired from his last job" show, Hulst Jepsen Physical Therapy has grown into the largest non-hospital-based PT practice in West Michigan. What's also crazy is that we continue to grow 10-15% per year despite a significant increase in competition. Over 20 new "local" PT locations have been started near us in the last five years by national players with deep pockets, not only out of Houston and New York, but two other national corporations out of Chicago who have come aggressively into the West Michigan PT market.
Due to our success, we get approached on an almost daily basis by these national players and other venture capital companies to sell our local practice to them. Many of them offer top dollar due to our strong market share. Here's where the history comes in – because I had such a negative experience with the sale of my beloved local practice to that national corporation in 1994, I just couldn't do that to our people who have worked so hard to get us where we are. John Jepsen and I, therefore, made the decision four years ago to keep Hulst Jepsen Physical Therapy local for years to come by selling at a discounted rate to our amazing managers and leaders within the company. John has now sold all of his 40% ownership to eight of our leaders and I have begun gradually selling my 60% over the next decade. We now have 11 local owners which only makes our leadership stronger.
Other than rewarding those who have busted it to help grow Hulst Jepsen Physical Therapy with ownership opportunity, another reason locally-owned matters to me is "local stays local". We invest our dollars back into West Michigan versus the majority of profits of these other practices going to their HQ base.
So, if you care about supporting locally-owned businesses that give back to West Michigan, remember Hulst Jepsen Physical Therapy is the only practice close to our size in the Grand Rapids area that is 100% locally owned… and will be for years to come.  We would love to be your local resource for your physical therapy needs.