Hulst Jepsen Physical Therapy Celebrates 20 Years!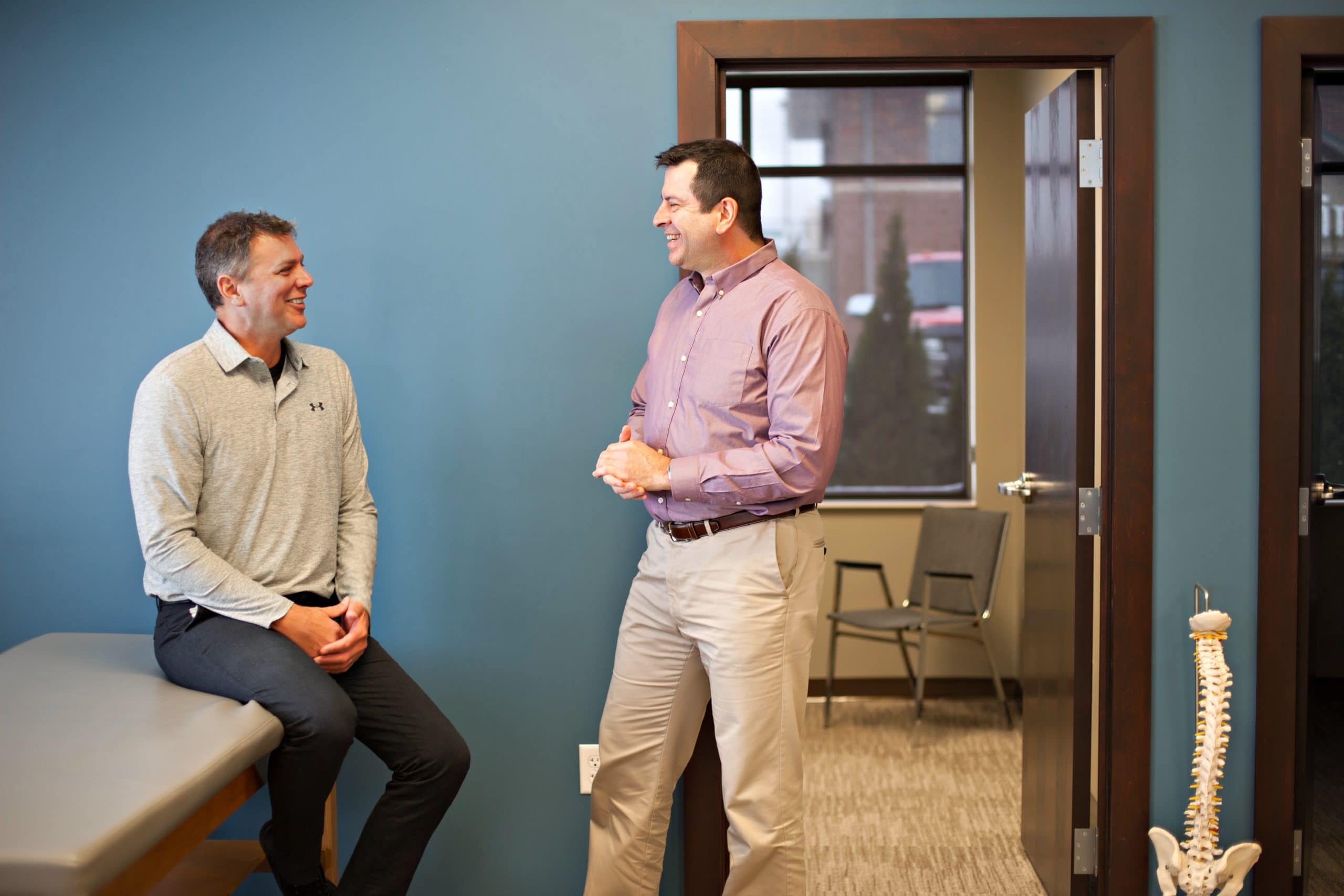 Hulst Jepsen Physical Therapy is gearing up to celebrate its 20th year anniversary. Over the last two decades, we have been committed to serving our neighbors as we have grown to be the largest 100% locally-owned, independent physical therapy practice in the Greater Grand Rapids Area. Hulst Jepsen believes healing should be accessible to the local community and continue to commit to serving the people in the communities our clinicians reside in.
Hulst Jepsen Physical Therapy was founded on September 11, 2000 with the goal to create a physical therapy practice that first and foremost glorified God. Our success is based on devotion and dedication to living out our core values, dubbed the Hulst Jepsen Dozen, with "live God-Centered" at the top of the list and loving your neighbor a close second. Keeping those values central has resulted in many raving fans over the years who have been the foundation of Hulst Jepsen's growth. Nearly every patient who steps foot into a Hulst Jepsen Physical Therapy clinic will receive hands-on treatment, not just exercise. The hands-on, manual therapy focus has been a key factor to helping the company cultivate its success by enhancing the patient's experience. We believe there is definitely healing power with touch.
Given Hulst Jepsen Physical Therapy's patient-focused philosophy of care and local ownership, it has been natural for us to extend our care into the communities that each of our clinicians reside. Annually, Hulst Jepsen reaches out to partner with local organizations including; senior centers, youth sports teams, schools and churches to provide expertise and leadership in injury prevention and health promotion.
"We have been blessed beyond belief with the support we have received from the West Michigan community. We have tremendous gratitude to all of those who have helped Hulst Jepsen Physical Therapy become what it is today, we couldn't have done it without you." says Tom Hulst, co-owner and founder of Hulst Jepsen Physical Therapy.
Hulst founded the company as Hulst Physical Therapy on September 11, 2000. Eight months later, John Jepsen joined him and eventually bought into the company in 2002. The name was then changed to Hulst Jepsen Physical Therapy. For the first four years, Hulst and Jepsen worked side by side and laid the groundwork for what the company would become. Today, Hulst Jepsen Physical Therapy has grown to have 16 convenient locations, an at-home therapy program, over 60 physical therapists and nearly 200 employees total. Hulst Jepsen has hit it out of the park by growing 15-20% annually since inception. This growth has occurred despite the increasing competition in the area and forces working against us, such as hospitals in West Michigan encouraging their physicians to keep physical therapy referrals in-house, physicians hiring their own physical therapists and large national corporations aggressively moving into the area trying to grow their market share.
Are you in pain but not sure how to manage it? Call 616.827.3010 to schedule your FREE consultation today and learn how physical therapy could help you. For more information please visit any of our Hulst Jepsen Physical Therapy locations or check out our website at www.hjphysicaltherapy.com