Check out our Sportsmetrics™ Certified Therapists
Check out our Sportsmetrics™ Certified Therapists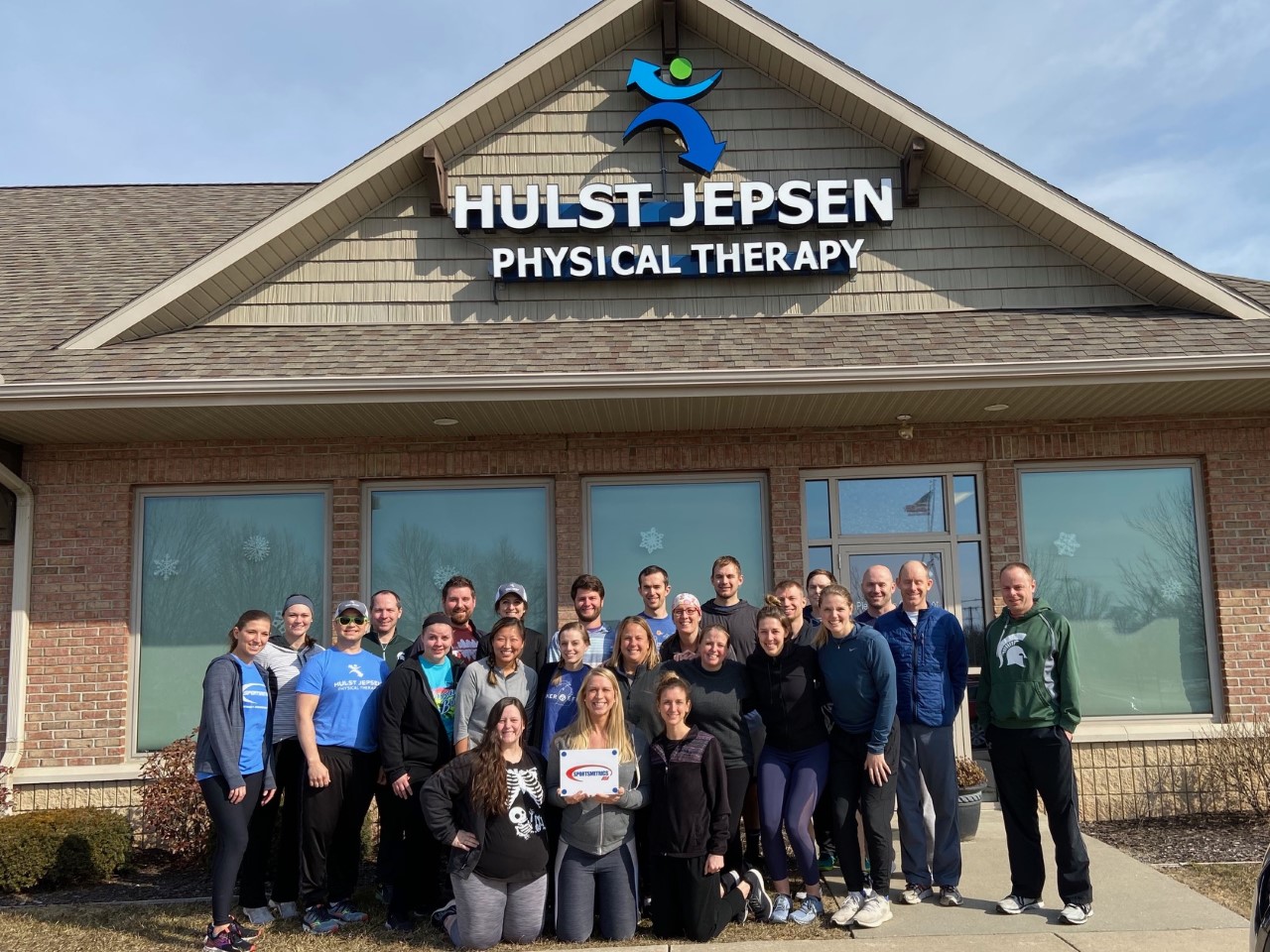 What is Sportsmetrics™?
Sportsmetrics™ is the first and largest ACL injury prevention and return-to-play program SCIENTIFICALLY PROVEN to decrease serious knee ligament injuries in female athletes. The program was developed by Dr. Frank Noyes and his team at the Cincinnati SportsMedicine Research and Education Foundation and has been utilized for over 35 years.
How does it work?
Athletes participate in a 6-week plyometric program specifically designed to teach neuromuscular coordination, muscular balancing and body prepositioning, which teaches athletes to jump and land with proper knee alignment. Sportsmetrics™ also emphasizes athlete education, strength training, agility, and overall physical conditioning required for athletes to attain their highest potential in their sport-specific skills. Completion of the Sportsmetrics™ training program has been proven to reduce the risk of injury AND enhance competitive athletic performance.
Who can benefit from Sportsmetrics™ training?
Any athlete looking to improve sport-specific skills related to jumping and cutting.
Anyone looking to reduce risk of knee injury and enhance competitive athletic performance.
Any post-surgical athlete looking for advanced rehabilitation, to ensure safe return-to-play.
Most Sportsmetrics™ research has been conducted on female athletes, since they have a greater percentage of injury than males, however, all athletes can benefit from Sportsmetrics™ training.
Why does Sportsmetrics™ focus on female athletes?
Female athletes have a 2 to 10-fold increase in the incidence of non contact knee injuries compared to males.
Genetic predisposition, environmental factors, anatomical indices, hormonal influences, and neuromuscular factors contribute to increased risk.
1 in 100 high school and collegiate female athletes will sustain a serious knee ligament injury annually.
These injuries require extensive rehabilitation and usually surgical reconstruction.
Majority of patients lose an entire athletic season, possible scholarship funding, and some suffer lowered academic performance and class attendance as a result.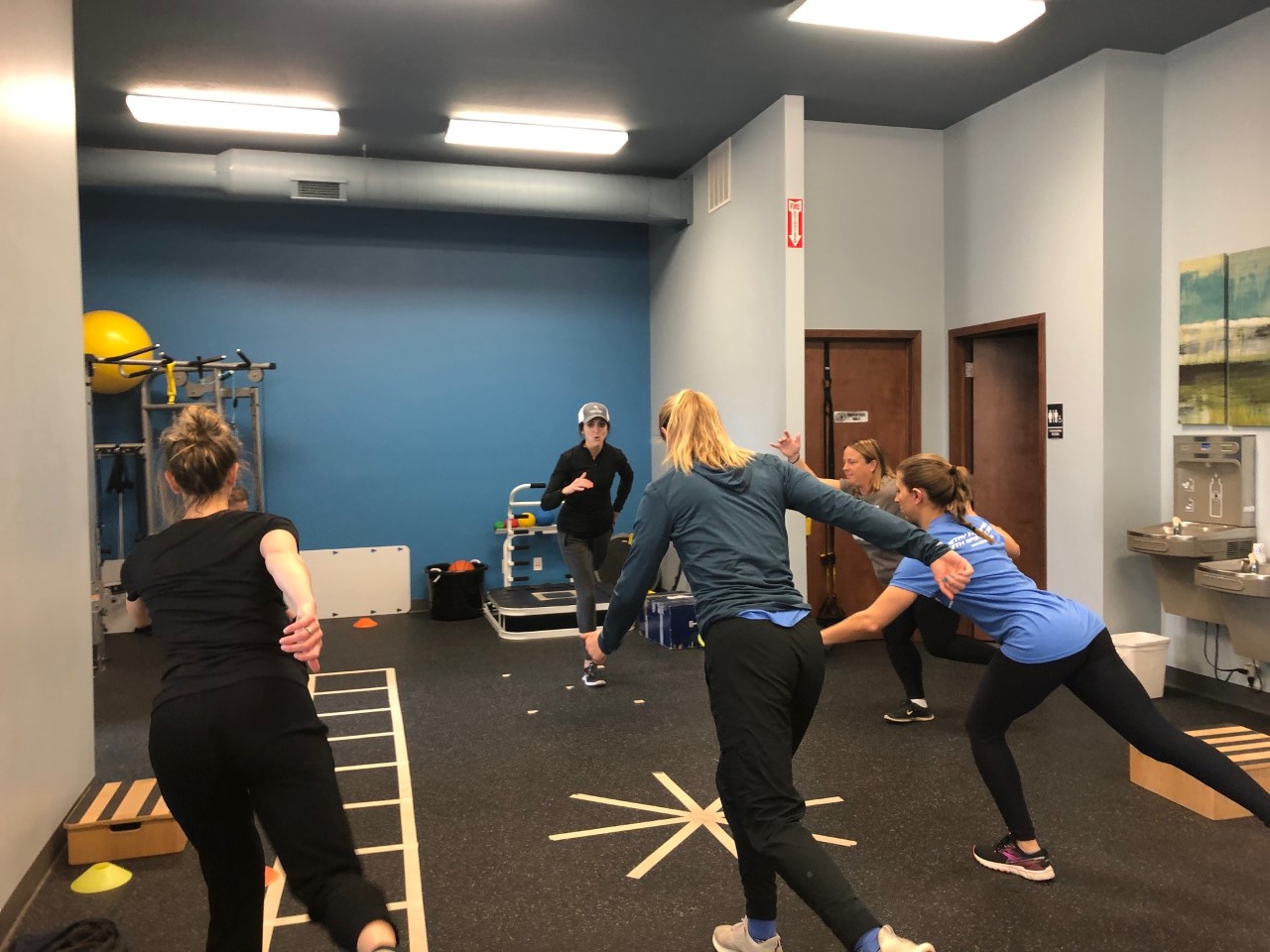 What therapist should I see?
Hulst Jepsen boasts 31 clinicians that are Sportsmetrics™ certified! This allows each of our 15 locations to offer this type of performance and return-to-play training.
If you are recovering from a knee injury, or feel as though you or an athlete you know may be at risk for a knee related injury, contact one of our 15 locations to schedule a free screening today with a Sportsmetrics™ specialist 616.827.3010.
Be on the lookout for upcoming group training sessions which will be listed on our social media pages; Facebook and Instagram.  Also keep in mind that Direct Access in Michigan may allow you to start therapy and Sportsmetrics™ training without a referral from your physician.